From UK by Ferry - Sea Crossing.
By Car (Using Sat nav Click here)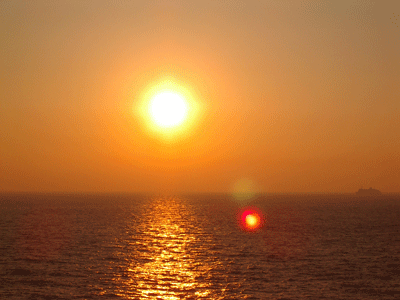 If you are traveling from the UK by car
you will need to Cross the English Channel at some
point. By Ferry or Tunnel, We can reserve some
Cross Channel routes.
Please Ask our office staff for help.
Either way you will need a Booking reference from your chosen Travel Operator on your selected route.
On Arrival at your chosen point to cross for Europe, you will need your Ferry/ Tunnel Operators booking reference number. This Number covers your return journey (unless you have booked a one way ticket). remember the companies operate a ticket less system now.
ALL CROSSING ROUTES :- ARRIVE 45MINS BEFORE DEPARTURE, unless stated
Vehicle:: On arrival at selected point of crossing you will pass through to the "Check in Kiosk" in your car presenting your booking confirmation to the staff member to check you details and Passports are in order (YOU MUST HAVE A MIN 6 MONTHS VALID ON ALL UK PASSPORTS ), You be issued a ticket and be advised which lane to wait at for your turn to load/board. Remember there are customs limits even when traveling out of your own country as well as in to!.
AT THE WAITING AREA. DO NOT LEAVE YOU CAR OR LUGGAGE UNATTENDED AT ANY TIME. YOU ARE RESPONSIBLE FOR THE PACKING OF YOUR VEHICLE AND IT CONTENTS.
ANY CHANGES TO YOUR TRAVEL COULD BE CHARGED FOR BY THE OPERATOR.
Check TRAVEL NEWS ?
DOVER - CALAIS or DOVER DUNKIRK to :-
Route 1: Calais to Interlaken
This route is simple and short, remaining on the French/Swiss motorways (with tolls). From the port of Calais you follow the motorway towards St Omer (A26) remain on this motorway through St Quentin - Reims- Metz (A4)-Strasbourg (A4). From Strasbourg remain on the Dual carriageway to COLMAR (Blue sign). This is all good class motorway/dual carriageway. After passing around COLMAR follow the signs to BASEL/BALE. This is motorway to Basel/Bale.
Route 2: Calais to Interlaken
This route consists of almost all motorway and passes through France, Belgium, and Luxembourg. From the port of Calais. Follow signs to DUNKERQUE/LILLE. This road joins the E42/A25 motorway to LILLE (28 miles). In LILLE remain on the motorway. Follow the signs to BRUXELLES (BRUSSELS). This swings you up onto the Paris motorway for 1 mile before leaving to the right onto the Bruxelles motorway E42/A27. Initially follow the signs to BRUXELLES, then LIEGE as soon as it appears. At MOTORWAY JUNCTION Bruxelles/Liege, take LIEGE E42. Continue towards Liege to E411/E42 motorway junction north of NAMUR. At this junction turn right (south) onto the E411 motorway to LUXEMBOURG.
Route 3: Zeebrugge to Interlaken
From ZEEBRUGGE join the N17 (Dual carriageway). This passes around BRUGGES before joining the E40. From OSTENDE you join the E40 on leaving the port. Hereafter remain on the E40 to BRUXELLES. Pass around BRUXELLES to join the E411 motorway to LUXEMBOURG. En-route to LUXEMBOURG you pass the E411/E40 at NAMUR. Hereafter you join ROUTE 2. Total distance to INTERLAKEN 518 miles
CLIENTS FROM ZEEBRUGGE/OSTENDE JOIN ROUTE HERE)
Remain on this motorway which will pass around LUXEMBOURG, & THIONVILLE and on towards METZ. Approximately 5 miles (8km) before METZ you leave this motorway to JOIN THE A4 (E50/E25) MOTORWAY to STRASBOURG. This is a TOLL road . From Strasbourg follow the road to COLMAR / BASEL. This is all good class motorway/dual carriageway. Bypassing COLMAR follow the signs to BASEL/BALE. Total distance to INTERLAKEN approx. 575 miles
Route 4: Dieppe/Le Havre to Interlaken
DIEPPE to BEAUVAIS or LE HAVRE to ROUEN- BEAUVAIS. At BEAUVAIS follow signs to COMPIEGNE/ SOISSONS (N31/E46) to REIMS. At REIMS use the bypass round and follow the signs to ST DIZIER or CHALONS (N44)- LANGRES (N67)-VESOUL (N19)- BELFORT (N19)- BASEL (N19). distance to INTERLAKEN 520 miles.
SWISS BORDER TO INTERLAKEN
YOU WILL NEED TO PURCHASE A MOTORWAY DISK (VIGNETTE) If you are using the
you have previously purchased one from Tourism Switzerland Office in London. After clearing Swiss Customs follow GREEN motorway signs to BERN (& Zurich initially).
Bale Basel - If your Petrol/fuel is low there is a Petrol station soon after joining the motorway. The Motorway passes around BERN en route to INTERLAKEN on the N8 .
N8, Bern: Approaching Interlaken from Bern on the N8, as the motorway reaches the end of Lake Thunersee, take the exit signposted 'Unterseen'. From this slipway you will pick up signs for 'Gunten, Thun and Manor Farm'. Continue along this road for 2 kms until you reach the roundabout. Take the roundabout exit direction 'Gunten' following signs for 'Camping 1'. As you pass Hotel Neuhaus on the left, continue over the road bridge and the entrance to Camping Manor Farm is on the left
MANOR FARM Camping 1
As you enter Manor Farm the Reception is on directly in Front of you. We recommend you park in the parking bays provided. Now Standing facing the Manor farm reception look Right and follow the road 30m Altogold Reception is on The Left "welcome".
Late Arrivals - After 21hrs our Managers will leave Notices with YOUR name on explaining how to fine your holiday home FROM "Altogold reception". After 2200 the managers should only be disturbed FOR EMERGENCIES ONLY.
Local Maps Click to ENLARGE !
Tip check out the transfer ticket, Swiss Card, Swiss Pass all available form Altogold travel. Please Ask.